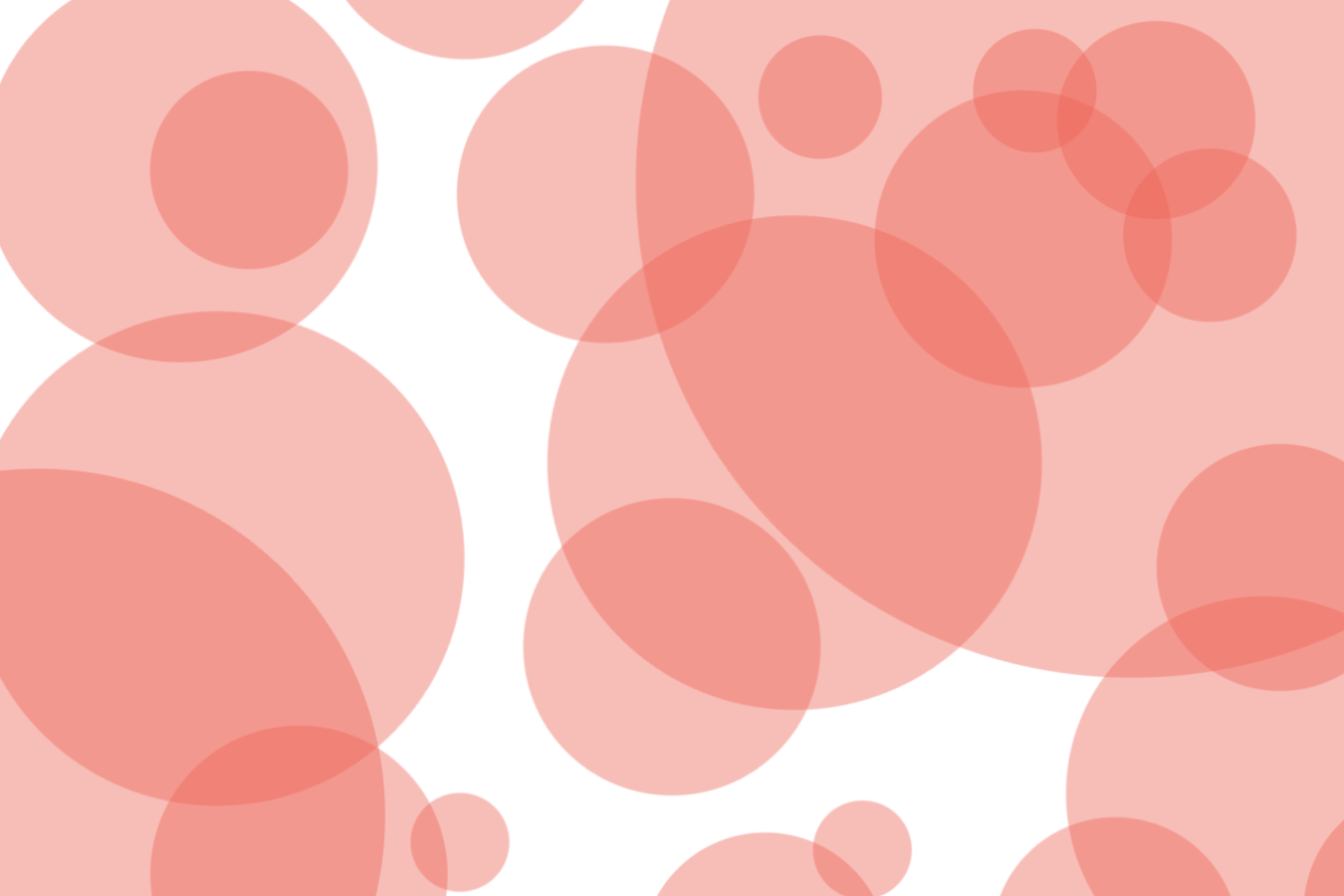 2020 Senior Capstone Project
Team: Chris Drazic, Martin Smith, Ryan Taylor
Graduate Program Manager
Website content and an administrative application created for the Western Washington University Computer Science Department's Graduate Program to evaluate student progress and communicate program details.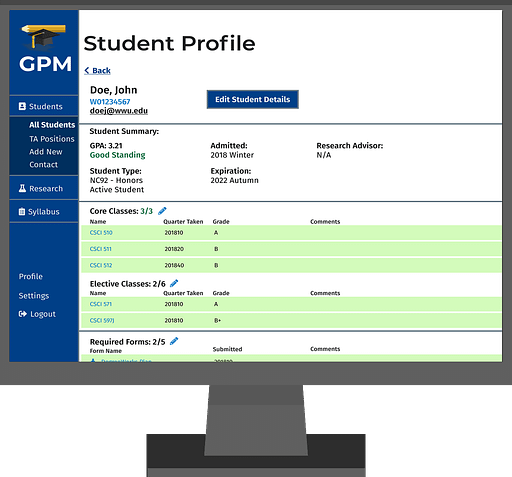 Skills Used
Information Architecture
75%
Tools
Figma, HTML, JavaScript, CSS, React, Express, MongoDB, Node.js
Background
Western Washington University, also known as WWU, is a higher education liberal arts institution residing in Bellingham, Washington that services roughly 16,000 students total. One of their departments, the Computer Science department, offers two types of programs for graduate students. By enrolling in either program, the department promises these students a Masters of Science in Computer Science upon graduation.
Problem(s)
The Computer Science Department manually evaluates the progress that their graduate students make through an Excel spreadsheet, which has become troublesome due to the customizable nature of the program and the many fields needed to make accurate evaluations. This process in result takes up a lot of time, which is something that neither the department's Graduate Advisor or administrative staff have much of.
The goal of the Graduate Program Manager project is to help the advising process by reducing the amount of time it takes to evaluate student progress and answer student questions.
How can administrative staff and faculty better evaluate graduate student information and progress, along with being able to communicate effectively to current students, prospective students, and the rest of the department?
Process
As my teammates focused on understanding the pre-existing software that was developed by previous students for administrative use, I undertook research by conducting interviews with stakeholders as well as completing a heuristic evaluation of online resources readily available to the department's graduate students.
With these findings, I then progressed to organizing and prototyping the two components of this Project taking the following into consideration:
1.) Students should be able to quickly find general information about the Computer Science department's graduate program to reduce the amount of time that that the Graduate Advisor normally would spend answering said questions. This is important considering the vast number of resources students will access in both the department and Graduate School.
2.) Important criteria such as a student's GPA, status, and number of forms submitted should be visible and readily available to reduce the amount of time needed to evaluate student progress.
3.) All aspects of the project must be easily maintained by those who would use it (Graduate Advisor, administrative staff, IT staff, and departmental Webmaster).
Incorporating Graduate Student Resources on WWU Computer Science Website
Proposed Website Architecture for Graduate Program information on the Department's website
Updated Website Content (as of January 2021)
Reimagining the Database and Functionality for the Administrative Application
Proposed Database Structure for Administrative Application
From talks with the client, potential end-users, and developers, I prototyped features that addressed users' critical needs:
Student GPA: Streamlines the grade point average (GPA) calcuation process by utilizing the student's graded classes.
Student List: Reduces information overload by displaying high-importance student information to make quick evaluations.
Individual Student profile: Provides a space to conduct in-depth evaluations with all of a student's information.
Redesigned Prototype – Creating a Student
With my team's work, the Graduate Program's information became more localized onto their department's website and the administrative application was reorganized to provide more relevant feedback for stakeholders.
What I Learned
1.) Nothing works as planned, and adjustments will need to be made. Halfway through my team's project timeline, I noticed there was a large feasibility issue regarding the design of the application, which if not addressed would have proven fatal to the project. This was when I made the decision to shift gears from working with front-end development to utilizing UX principles. My work interviewing key stakeholders, drafting prototypes, and splitting the projects into two smaller components allowed not just the stakeholders to realize the potential of the application, but it also solidified my team's understanding of what the project needed to accomplish in and out of its goals.