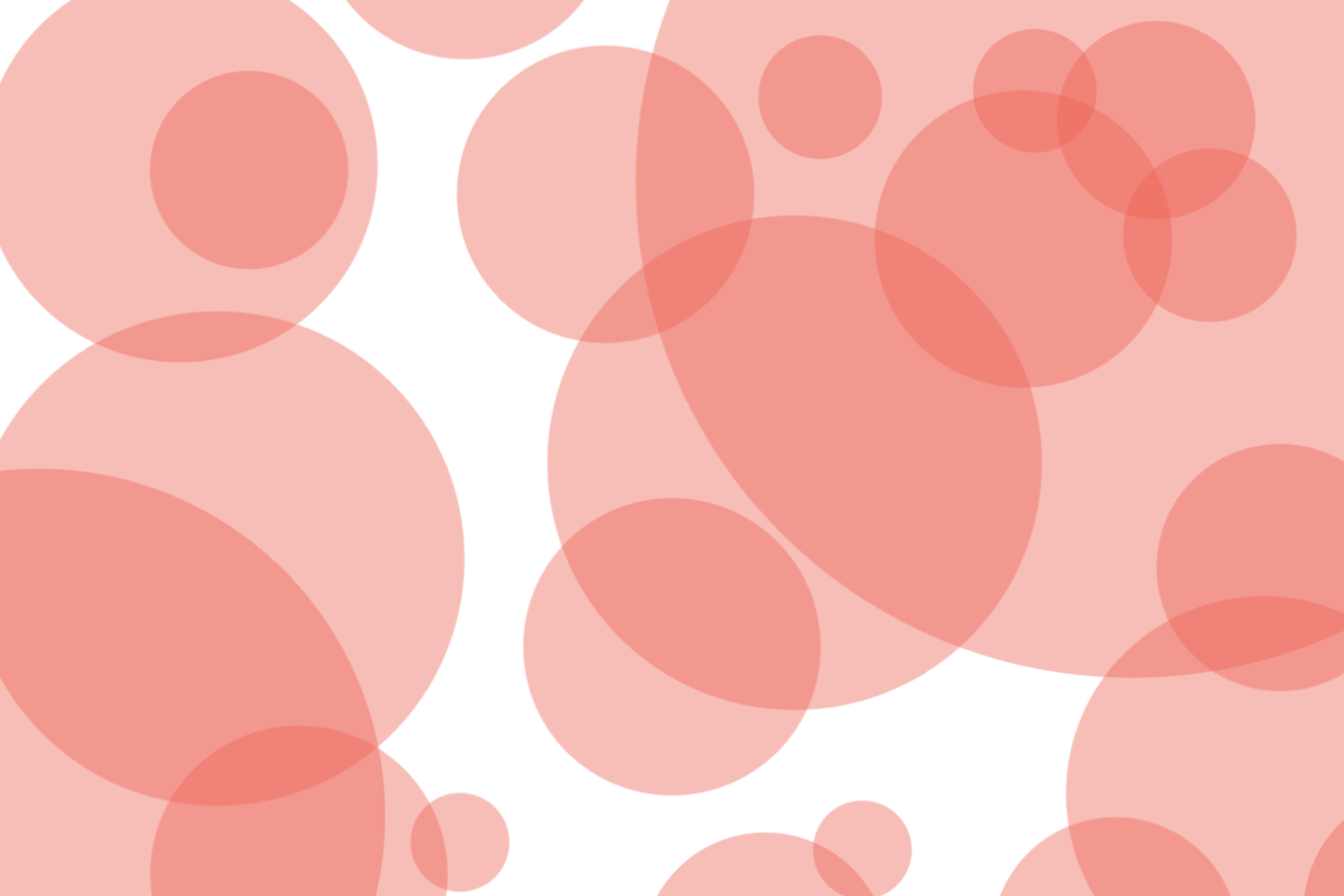 Website Design
Save Union Bay Association
Branding and website creation for the Save Union Bay Association to improve user experience and website management.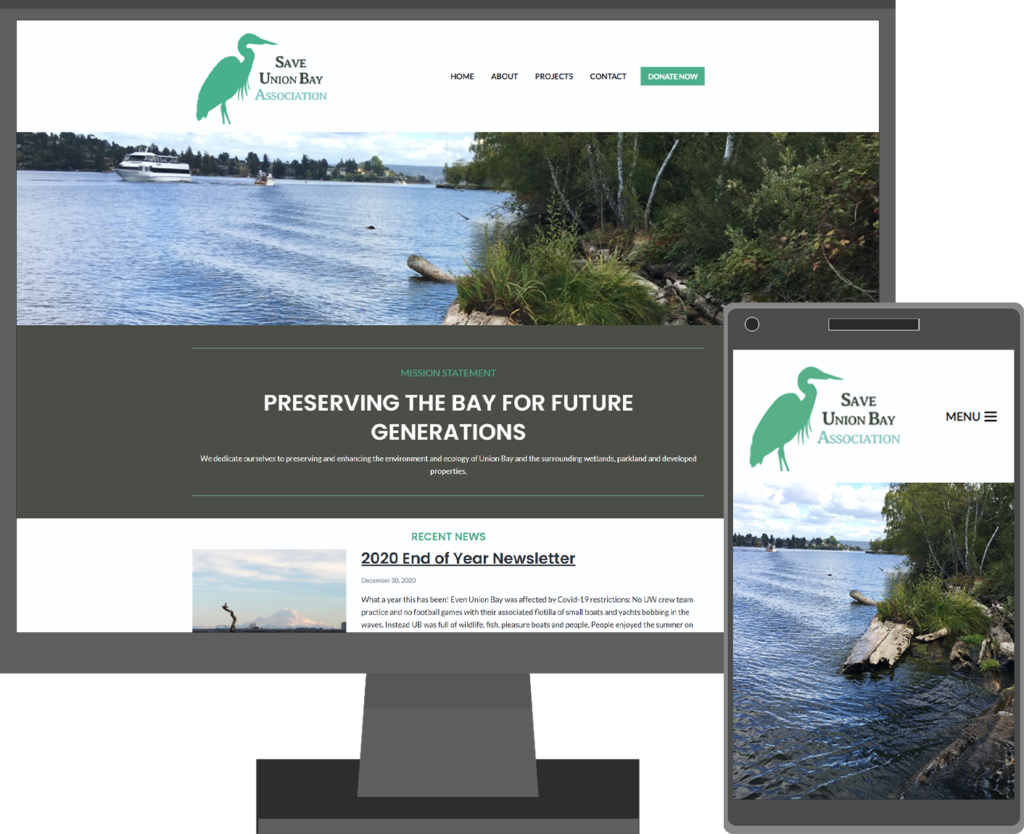 Background
Save Union Bay Association is a non-profit environmental conservation organization that monitors the ecology of Union Bay in Seattle, Washington. The organization has helped reduce and manage invasive species in the area by utilizing city and state grants and conducting annual surveys within the Bay.
Old Website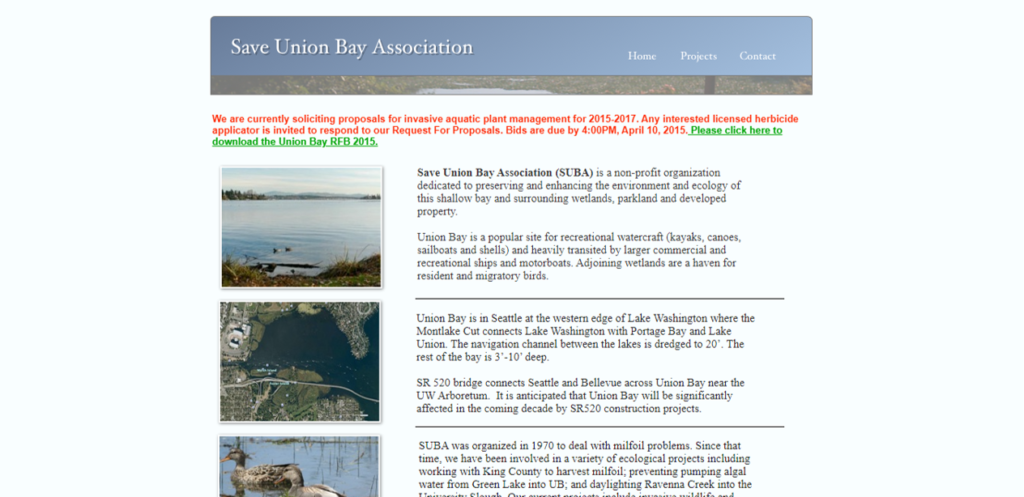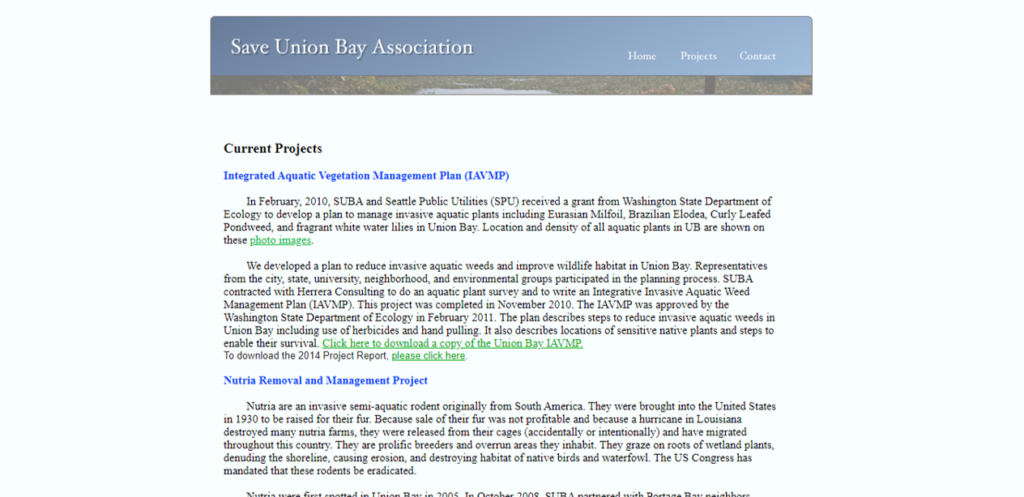 Problem
With the organization's original website builder deprecated, Save Union Bay Association was not able to update their website to reflect their current projects and works. They needed a website update that would allow for more efficient communication and provide a better user experience.
How can Save Union Bay Association manage their website better, alongside with being able to effectively communicate with the community digitally?
Process
In redesigning the website, I had to not just understand how to structure the website, but also consult the organization on its digital content and branding. I wanted to ensure that Save Union Bay Association's message could be conveyed on their website through both visual and written means, and on different devices. Keeping all of this mind, I structured and designed the organization's website using the WordPress CMS.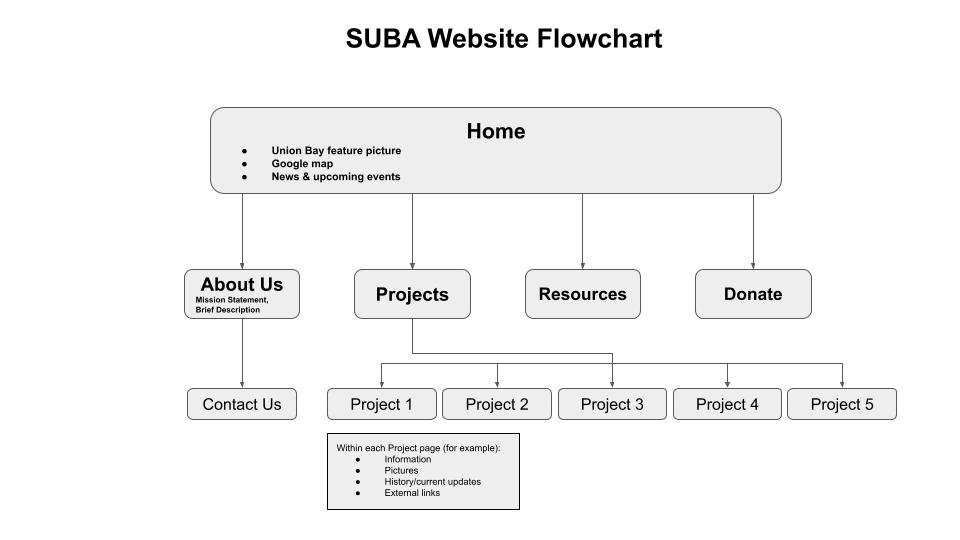 Initial Website Structure for Save Union Bay Association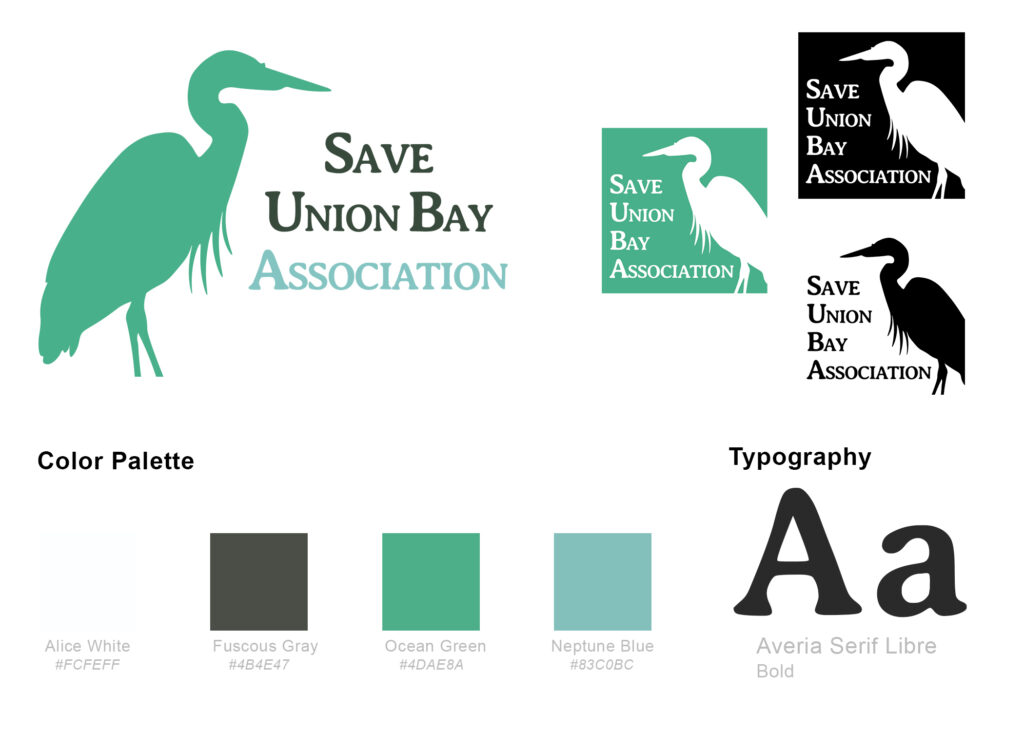 Establishing the Save Union Bay Association Logo and its Corresponding Stylesheet
Redesigned Website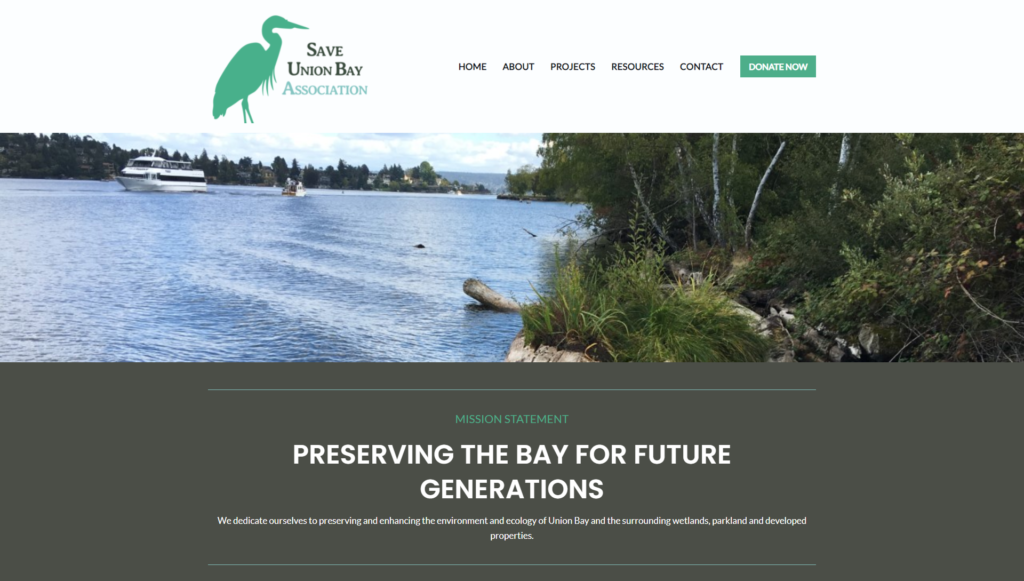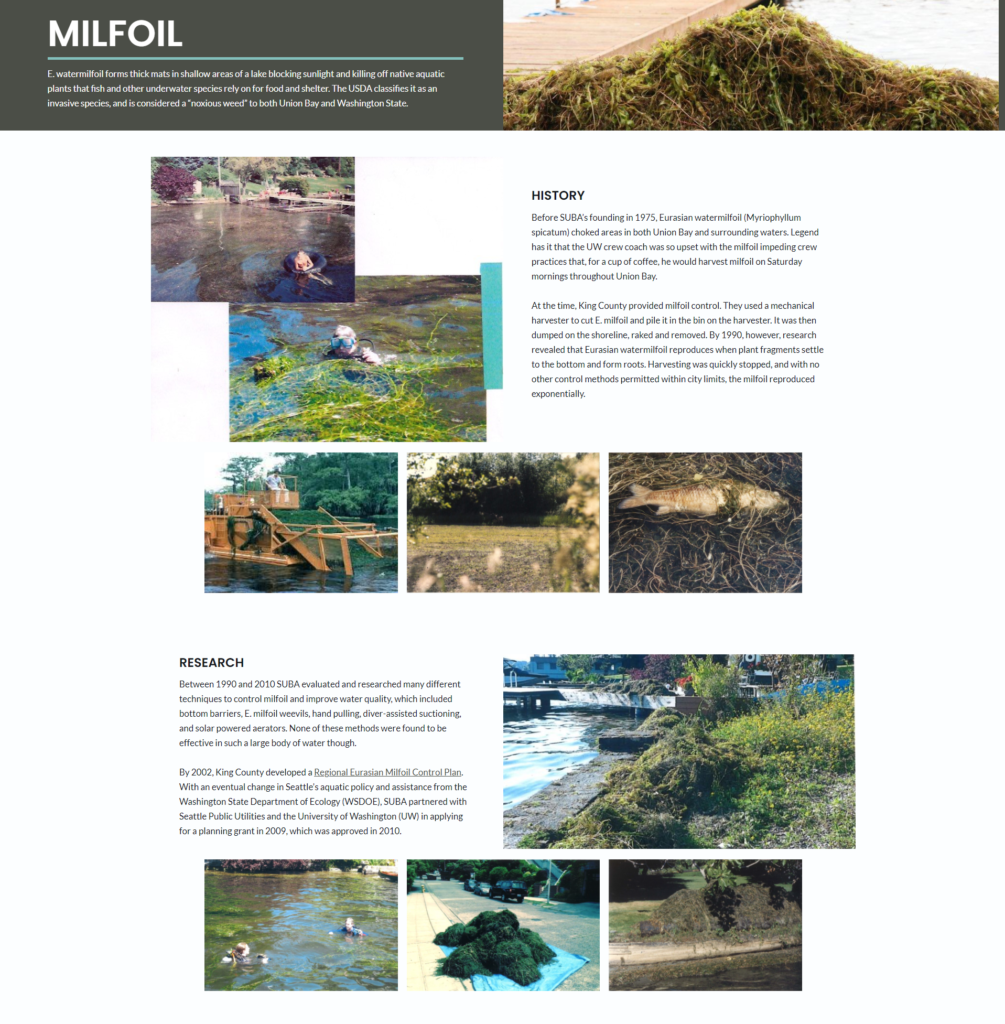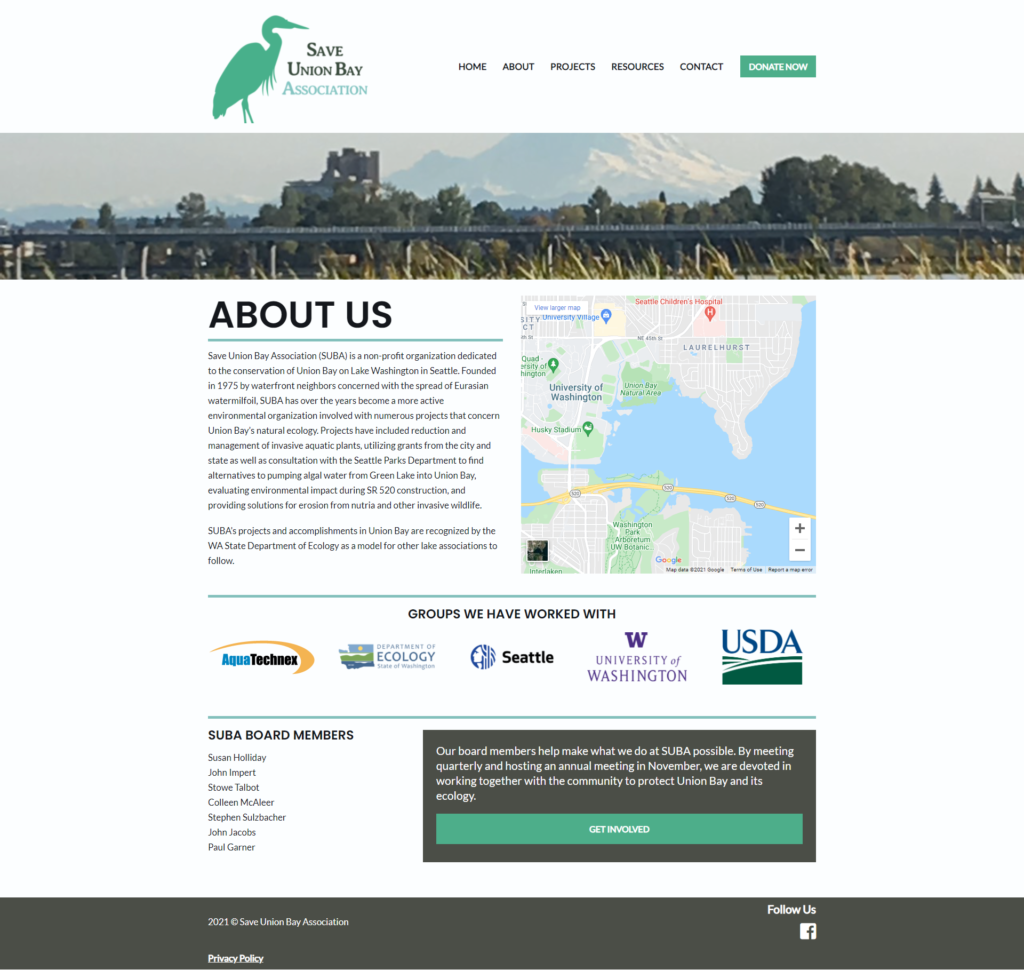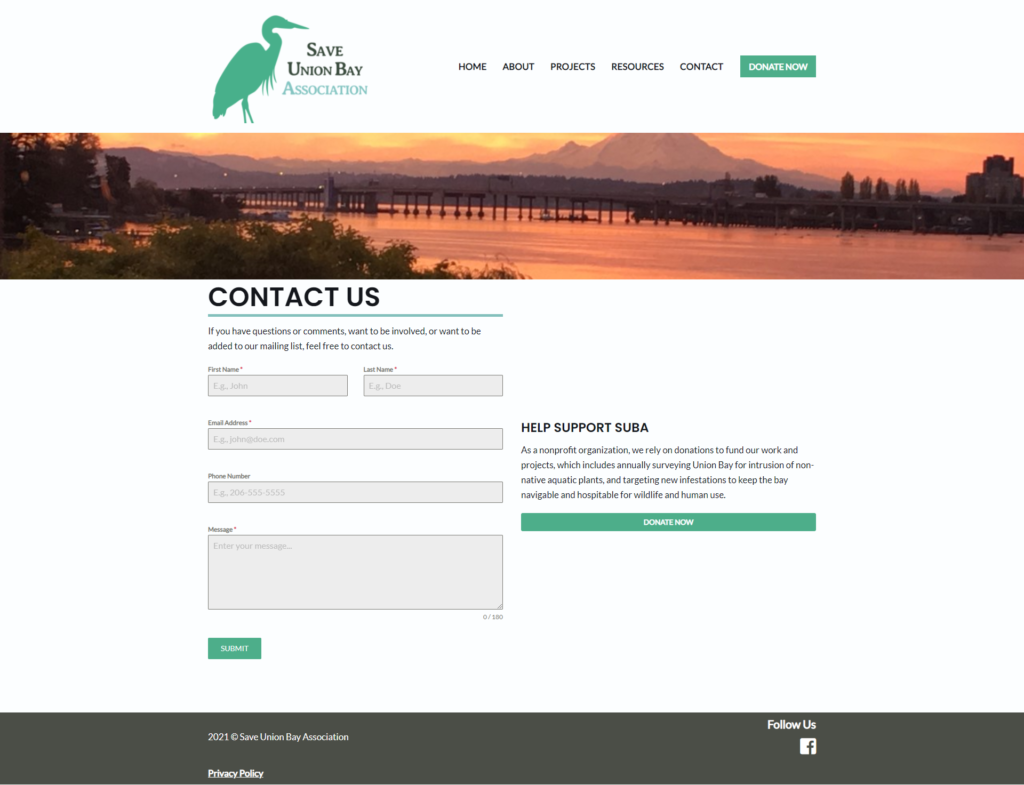 The website for Save Union Bay Association was launched late March 2021. With an updated website the organization has been able to reach out and communicate more effectively within their community.