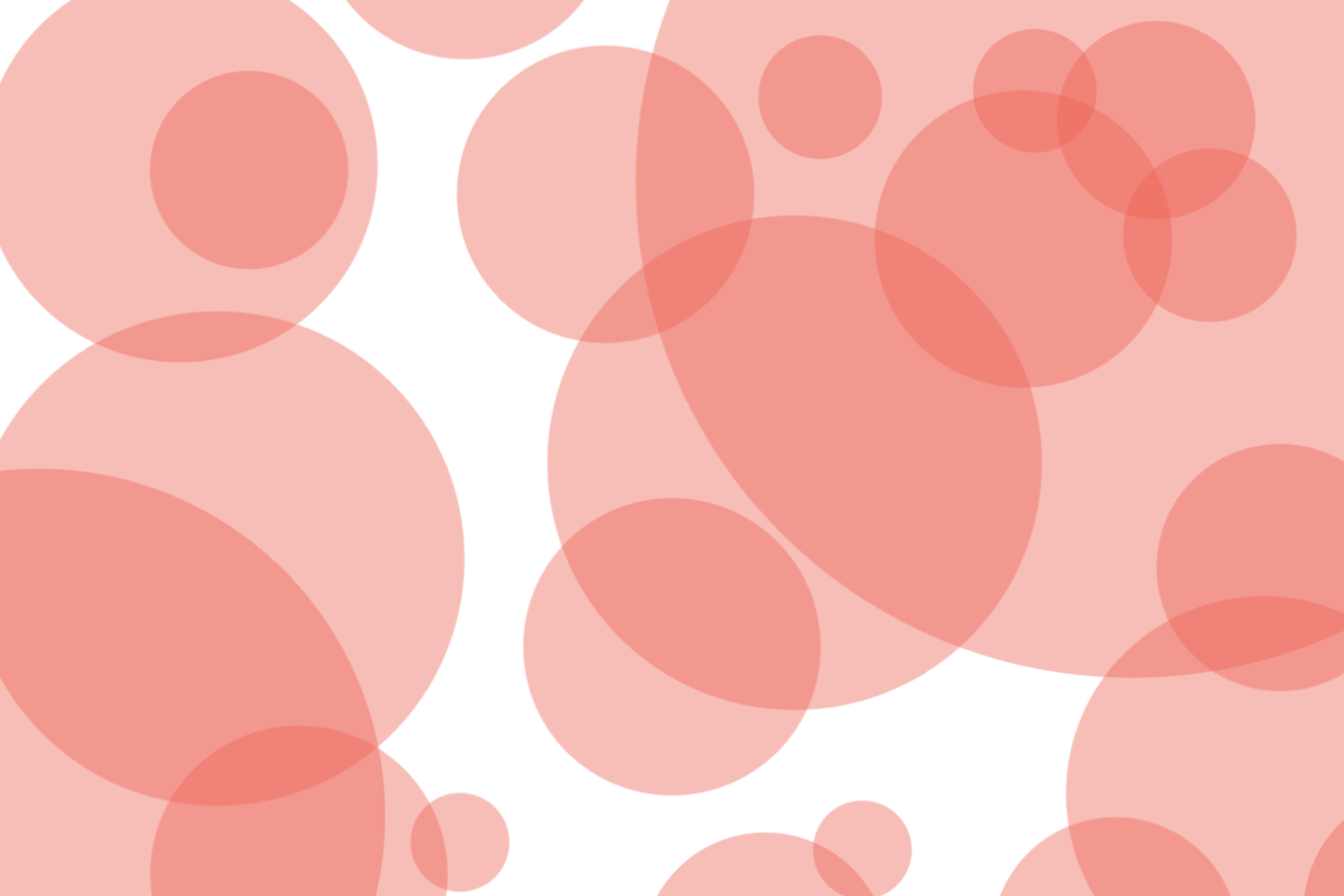 Website Design
Team: Amelia Espiritu-Santo, Martin Smith
Laurelhurst Community Club
A reorganized website, structured and designed for the Laurelhurst Community Club to improve both user experience and website maintainability.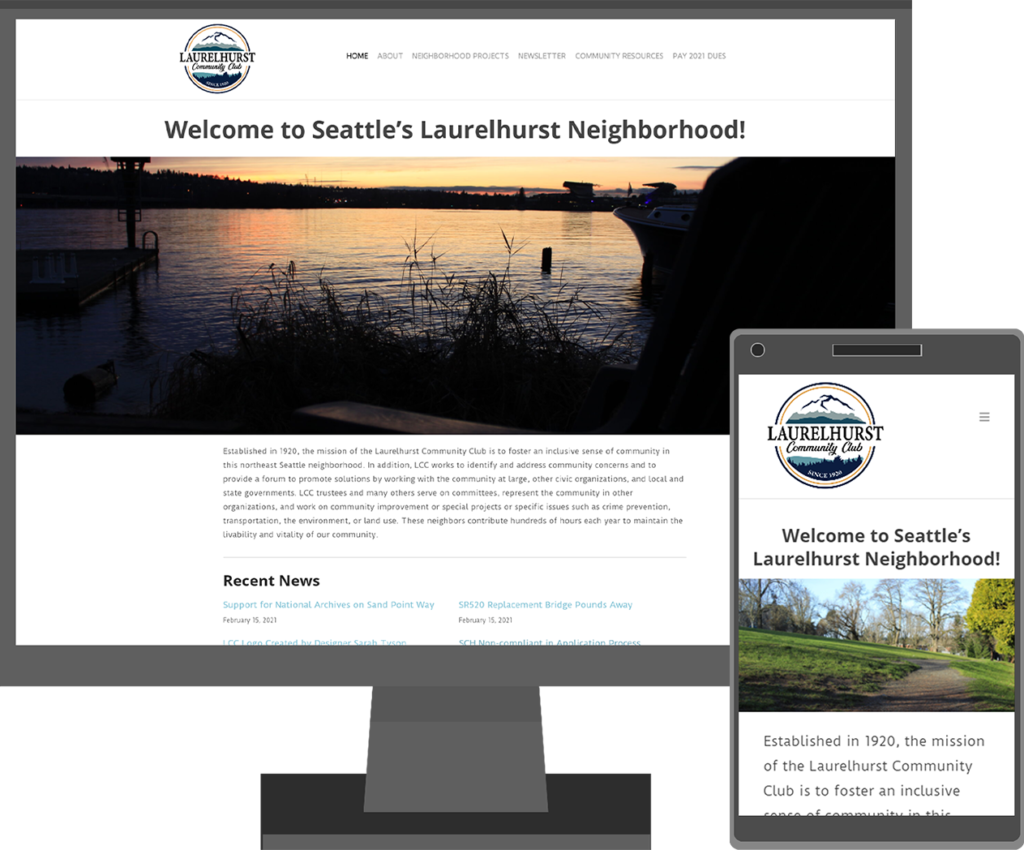 Background
Laurelhurst Community Club, founded in 1920, is a nonprofit organization residing in Seattle, Washington that identifies and addresses community problems within the Laurelhurst neighborhood. The club focuses on improving the community by communicating these issues and working with different levels of government to solve them. Some current concerns of the club include the Talaris property and the Seattle Children's Hospital expansion.
Problem
After decades of using static HTML and CSS files, the Club's website was facing multiple maintainability issues. With no intuitive way to provide updates, the website became less effective within the community and thus a bigger challenge for the Club to overcome.
The goal of the website redesign is so Laurelhurst Community Club can better manage, update, and promote information about community happenings, along with providing simple, accessible, and intuitive interactions for the Laurelhurst community.
How can the Laurelhurst Community Club communicate more effectively through their website to the community?
Process
To get a better idea of website difficulties and the Club's other communication efforts, our team undertook research by interviewing the Club's webmaster, creating user personas, and evaluating the original website's structure plus navigation.
With these findings, we then put together a proposal and some prototypes, emphasizing the importance of having good website navigation, structure, and organization. In ensuring success with this project, we kept in constant contact with a team from Laurelhurst Community Club to receive design feedback and assure that our ideas were headed in the right direction.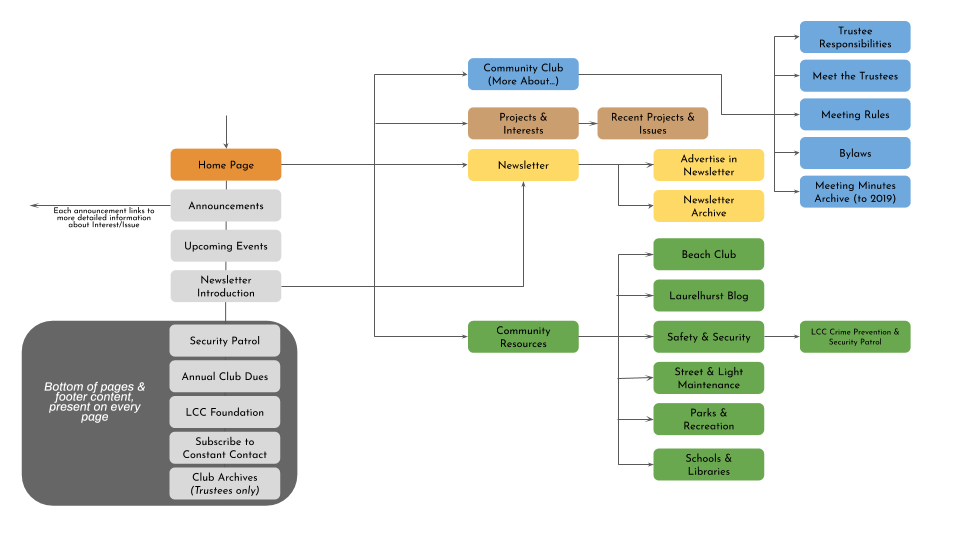 Revised User Flow Draft for the Laurelhurst Community Club Website
Initial Prototypes Drafted on Paper
Digital Wireframes of the Website
In addition to the website's design, my team also incorporated a PayPal API so the Laurelhurst Community Club could accept payments directly through the website.
Finalized Website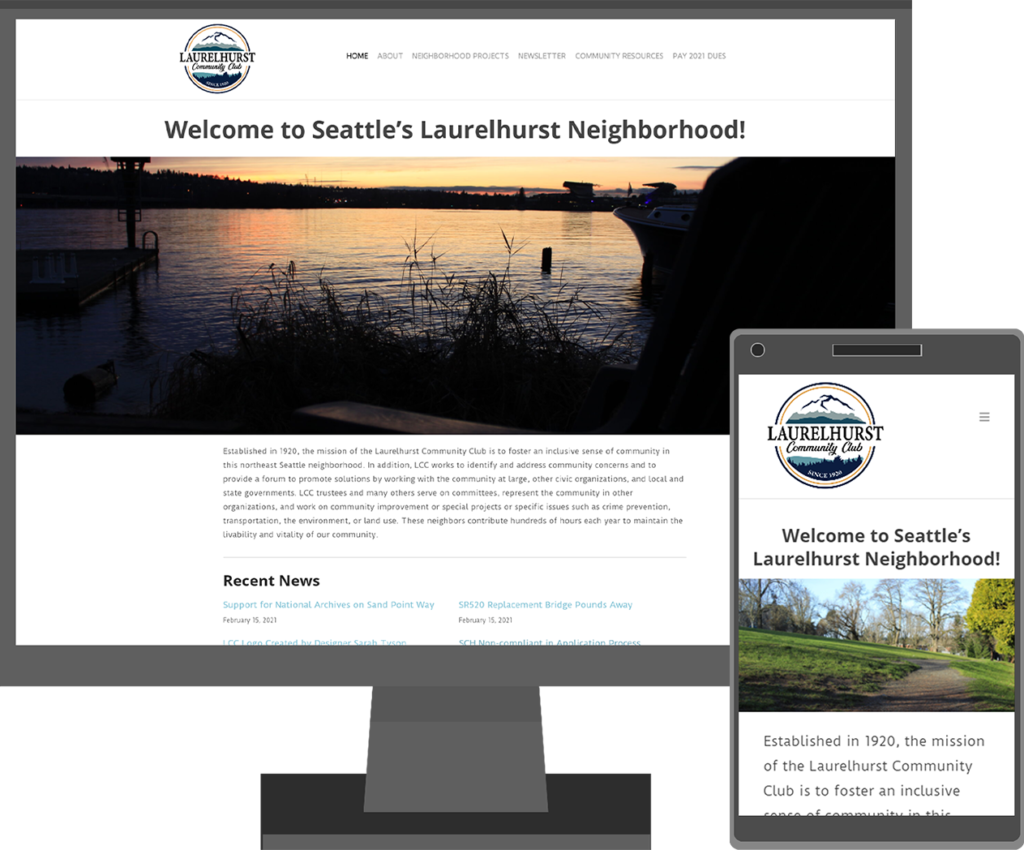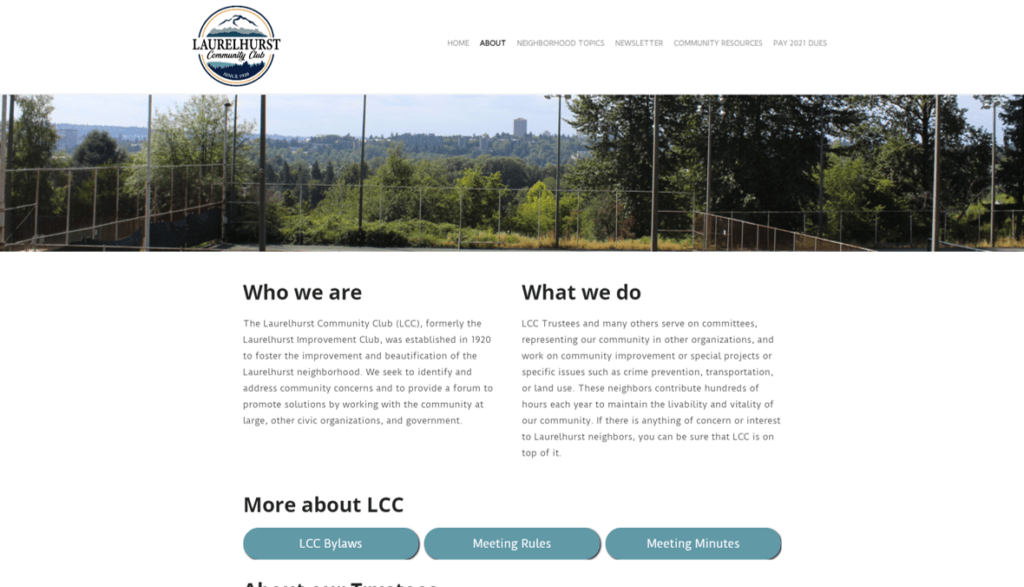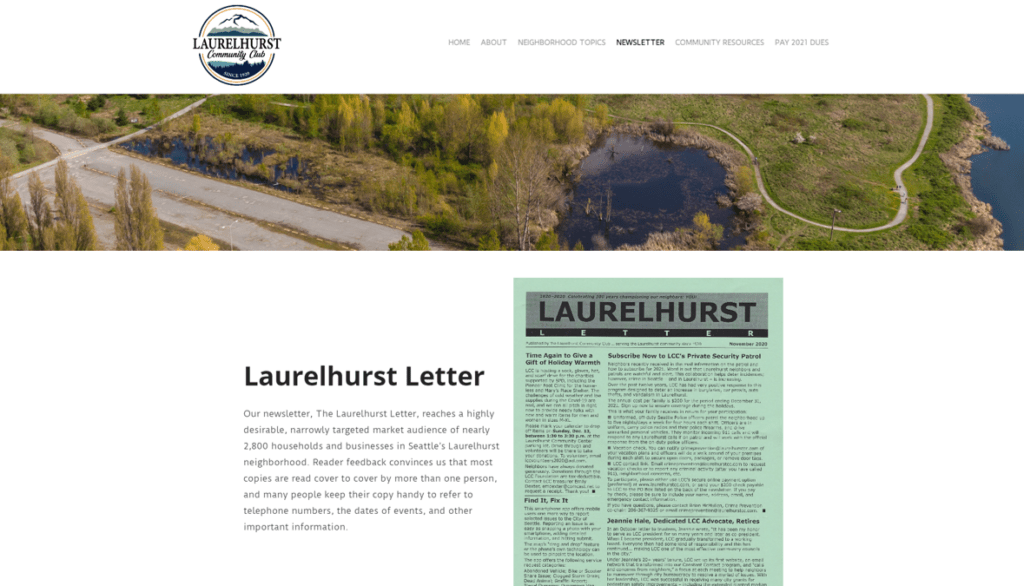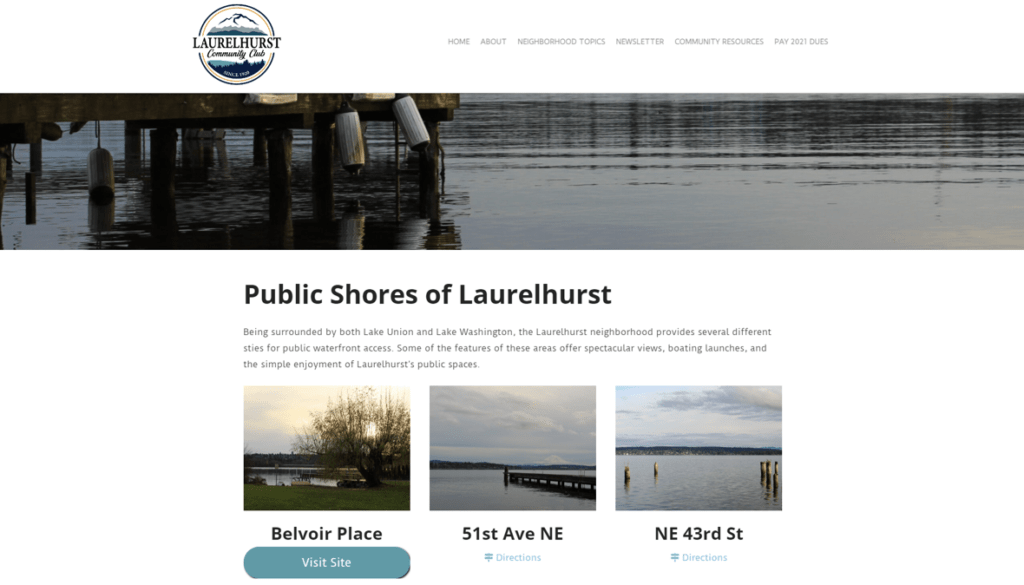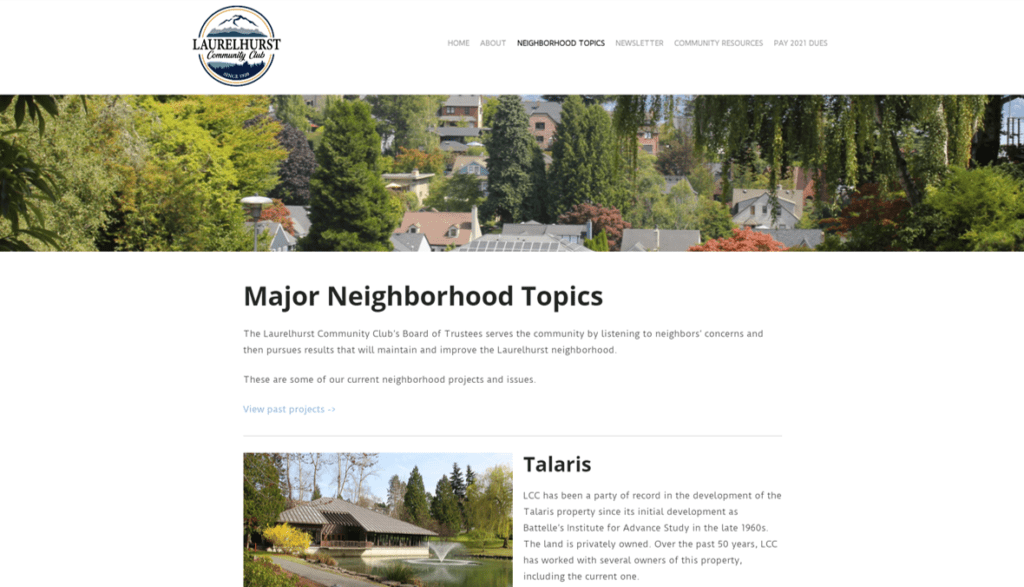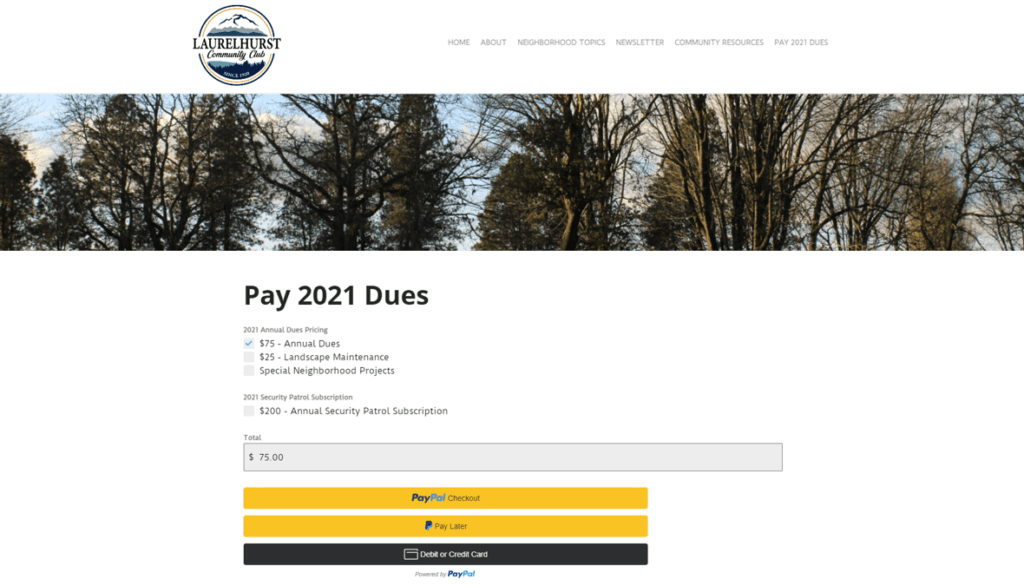 By January 2021, the Laurelhurst Community Club launched their new website, which has been well received by residents. With the new website being intuitive and responsive in both viewing and managing, the Club is better equipped to communicate with the community.